---
What is Shop-at-Home? Shop-at-home simply means we come to you with our samples, measuring tape, tools and ideas, rather than maintaining a brick-and-mortar storefront. It's a great thing. When you shop at home, you get to try products out in your own space. Nothing beats seeing samples in your room's particular lighting. You can even test mini-versions of shades and their controls on the windows you want to dress, so you know exactly what you're getting at the start of the design process.
Shopping at home is a huge time-saver. You don't have to drive to different stores before scheduling a house call. With shop-at-home, you can book an appointment right now. We'll come to you, on your schedule, with samples we have sourced ahead of time, based on our phone or email conversation. We want to make the most of the time we spend working with you. To make it happen, we recommend a virtual call to see your space. Or, you can send us photos prior to the scheduled house call so that we can get acquainted with your rooms and window coverings needs before we arrive.
Whether you schedule an in-person appointment, or try our virtual "Exciting Windows! Online Design at a Distance" consultation process, we'll take your custom window treatment shopping experience to a new level of convenience, safety and collaboration.
Blinds
Blinds today are so much more than the typical white slats on your window. The widest variety of colors, styles and finishes is now available: rich, deep stains, rustic textures & colors, classic traditional styles, resilient faux woods that mimic the real thing perfectly, sleek metal blinds for the ultimate clean modern feel. Plus a selection of widths and stylish tapes to add a sophisticated finish to your windows that say you didn't just cover them, you thought of every detail. All of this plus expert installation, everything you need in one stop.
Shutters
Shutters make a powerful statement on your windows. They add structure to a room, as well as privacy and sun-control, and add value to your home more than any other window treatment. Ours are always made to order, fit each window perfectly, and last for years. Choose from beautiful rich wood stains or painted-to-order in the color of your choice. (Match my window trim? Yes, please!) We also offer composite materials and poly-satin for top durability. All shutters are expertly measured and installed and come with the best advice on the right shutter style and product for your windows.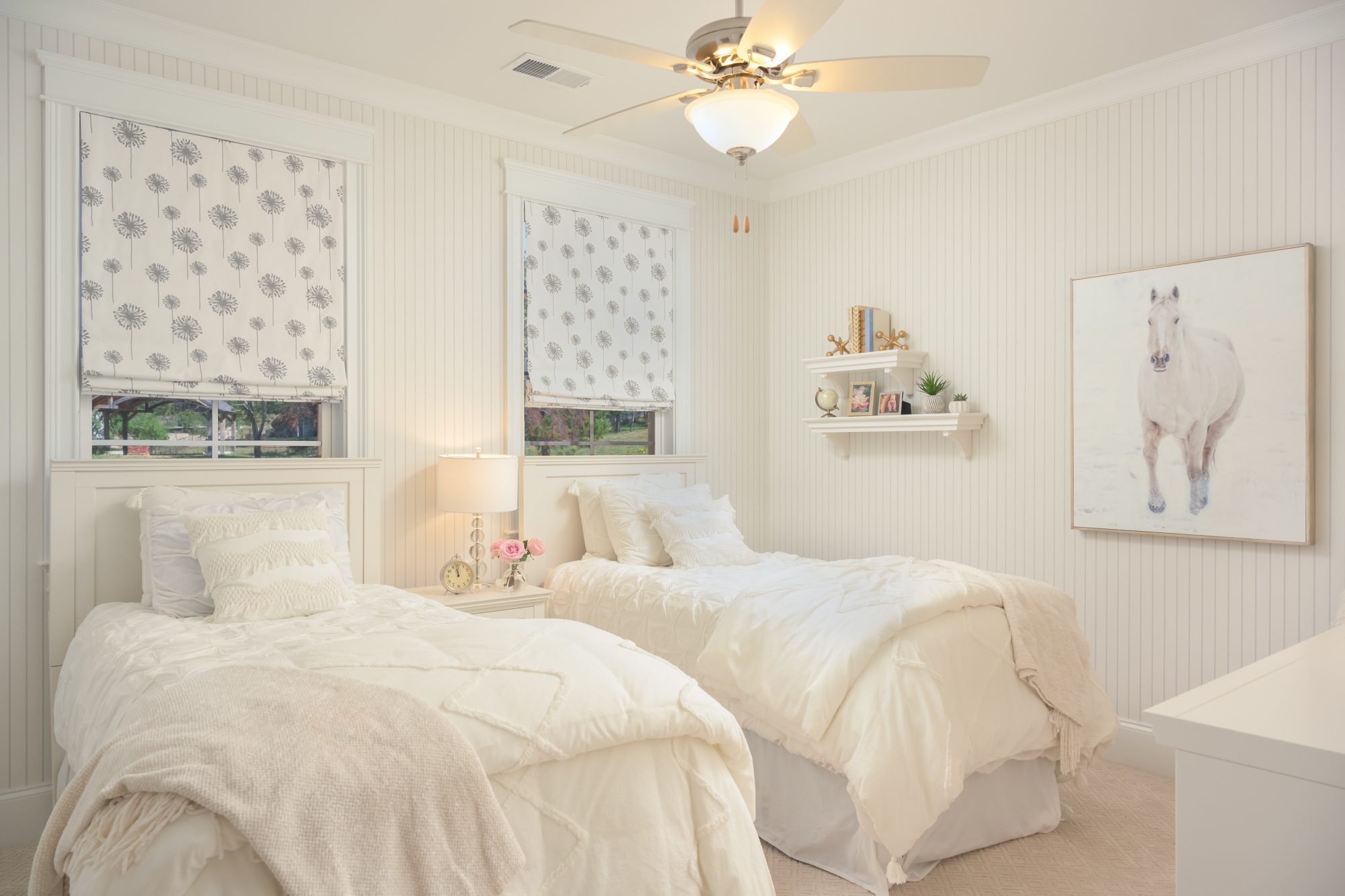 Shades
Shades probably offer the widest variety of all window coverings. From flat Roller and Designer Screen Shades that simply lower from a roll, or beautiful honeycomb-style Duettes that cleverly insulate your windows, to Silhouettes, Luminettes and Vignettes that descend from a headrail, filter light elegantly, then disappear again into the headrail when the full view is preferred–the possibilities are endless. Shades are especially beautiful when paired with other custom window treatments, such as Draperies or Top Treatments. Let us find the perfect custom combination for your windows today.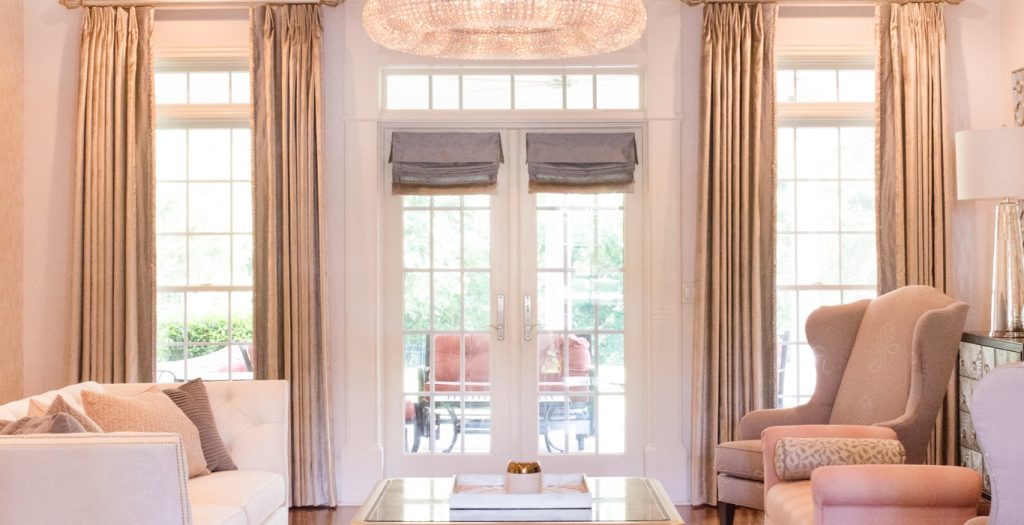 Draperies
Draperies can truly turn your living space from a house to a home in the moment they are installed, almost more than any other decorating element. Made of designer fabrics with premium lining (blackout available) and paired with just-the-right hardware, they layer beautifully with any blind, shade, or shutter style. Draperies can also be used on the windows alone, and be made wide enough to open and close for privacy and sun or climate control. Don't leave your rooms unfinished; draperies are a great investment for the style and comfort of your home.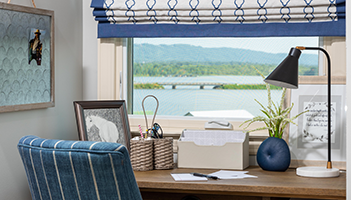 Roman Shades
Roman Shades are enjoying a huge surge in popularity again, and for good reason: tailored, insulating, almost endless styles and options, functioning or stationary, perfect with draperies or without….there isn't much they can't do or a setting they wouldn't look good in. Roman Shades are custom-made, one-of-a-kind shades made out of designer fabrics and trims to fit your specific window measurement. If you want a simple, functioning shade to add a little style to your room and enhance your furnishings without drawing too much attention, then Roman Shades are for you. Or, if you want a splashy-styled gorgeous Balloon-style Roman Shade to make a big statement, then Roman Shades are for you.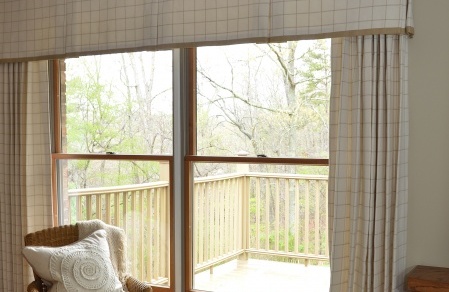 Custom Windows
Custom treatments such as Top Treaments and Valances are being rediscovered after going a bit dormant for several years, and we are so glad about this. Valances (including cornice boards) can top off a traversing drapery treatment, hiding the hardware and giving the room a cozier, more tailored look. Or they can just stand by themselves, maybe hiding the top of some type of shade and bringing pattern and color to accent a more utilitarian space such as an office, or a smaller space like your guest room. Call for a consultation today and find out how valances and top treatments can fit into your perfect design scheme.
Custom Pillows & Bedding
Custom Pillows and Bedding are only for if you want to give your bedroom or living area the ultimate, perfect, indulgent just-for me accents. Or if you just cannot find what you are looking for in ready-made. Or if the pillows and bedding just simply must match the furniture and draperies. Take your home all the way with beautiful, perfectly crafted custom soft-goods products and make it just what you've always wanted.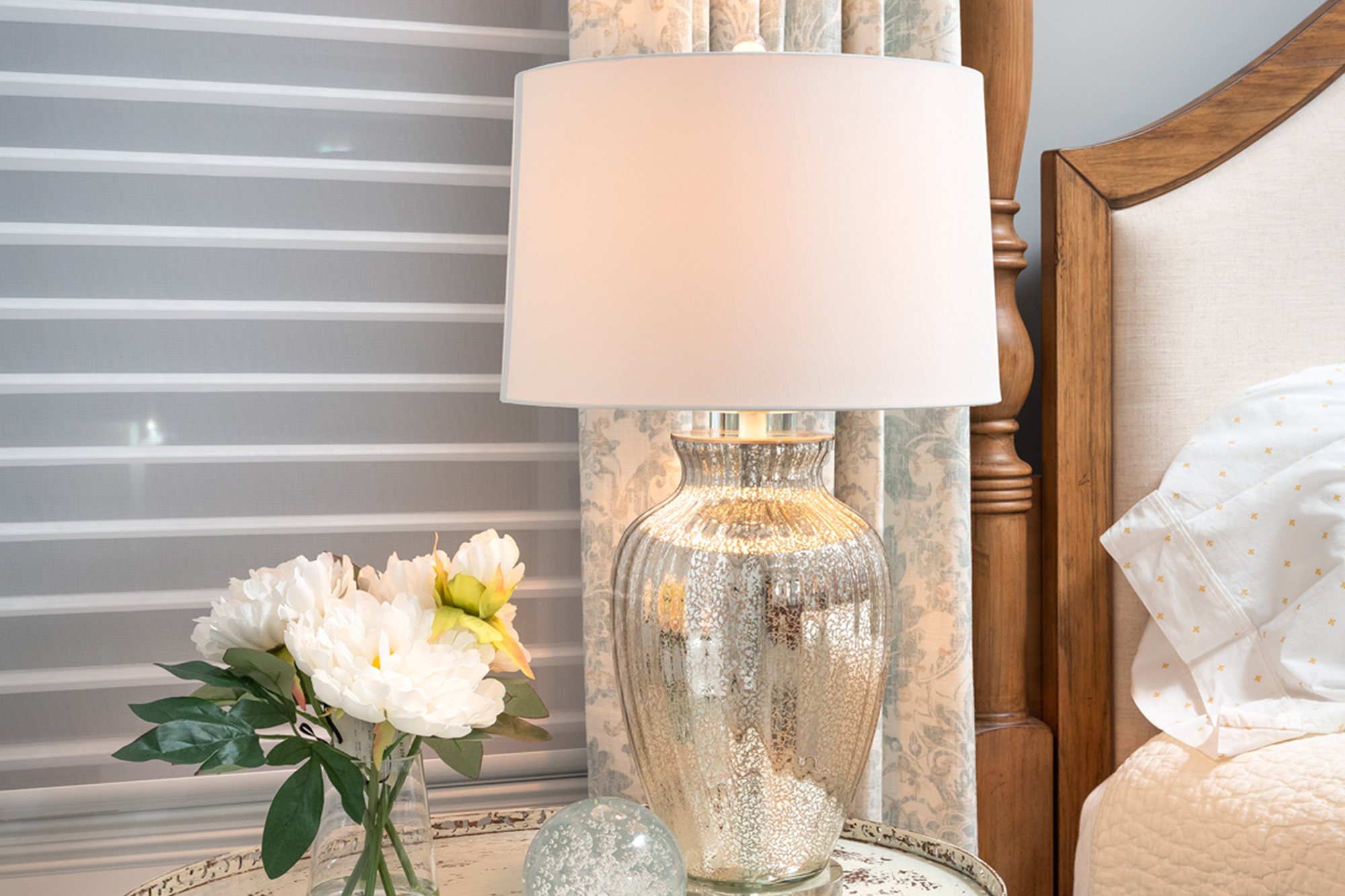 Interior Design
Interior Design Services are available if window treatments alone are just not enough. We offer design consultations, paint consultations, floor plans and overall design schemes, and more. Call today for more details and to set up an appointment to bring about the home of your dreams.
Wallpaper
Wallpaper is classic and enduring, and has always been a decorating favorite. We offer the best designer brands, such as Cole and Son, Fabricut, Kravet and more, and coordinate them with fine fabrics and window coverings to give an ambiance that paint alone can't achieve. Swatches are custom ordered just for you, so it's easy to see them in your home. Expert installation, too!