Are custom window treatments really that important? You may ask, "I've spent hundreds of thousands of dollars on my new home and all of the upgrades. Why should I now spend more on window coverings? Can't I just buy "ready-mades" from the Pottery Barn website? Aren't they just as good?"
I understand. Buying or building a new home or renovating your existing home can be an expensive process. It can often cost significantly more than you originally estimated. By the time you get around to covering your windows, it can seem like you have about $12.95 left in the budget.
But we are here to share the significant advantages of custom window treatments. It's important to understand why they are worth the investment for your home. The window treatments that you select with the aid of a professional window treatment specialist do the below and more:
Fit your windows perfectly
Enhance your space — so much
Last longer than ready-made treatments
Give you a special, unique look
Help you save significantly on energy costs
They Fit Flawlessly
One of the primary reasons to choose custom window coverings is professional measuring. The assurance that the final product will fit your windows perfectly cannot be understated.
Custom window treatments require professional measuring carried out by an experienced window specialist. I have been measuring windows for all types of custom window treatments for years. Doing this requires specific experience and expertise — knowing not only where the product needs to go in the window, but how it will hang and operate when it's installed. Some things require years of on-the-job experience, and measuring for window coverings is definitely one of them.
Custom windows treatments are made to fit your window's specific opening. This may be surprising, but there is really no such thing as a standard window. A seasoned window treatment specialist has unique solutions for odd-sized windows or doors, such as arched, bay, or oversized windows. Also, if a window treatment specialist measures for your window coverings, they are liable for any mistake. Errors won't add to your cost, as the specialist will take on the cost of the modification or remake. That reason alone makes it worth calling a professional.
They Harmonize With Your Décor
When purchasing custom window coverings, a professional will meet with you one-on-one. They will survey your home or place of business to ensure that your window coverings match the specific needs of your space.
Our team will take your space into account to get an accurate feel for how you live and work. Whether it's your home or business, we take note of furnishings, color schemes and light in the rooms. This allows us to suggest the products that will give you the best result. Our goal is to give you the perfect window treatment for each room and enhance the decorating elements that are already in place.
We will bring all of the best and latest products and styles into play, with beautiful new trims, fabrics, colors and hardware. But we will ensure that the new window treatments work with what you already have and want to keep, so the final effect will be a well-designed and harmonized decorating scheme. Just as if it had all been there all along.
Superior Quality
The finest quality fabrics and linings, designed correctly and paired with the appropriate hardware, will be durable and last for years. Custom window treatments cost more, but you get a much higher quality of craftsmanship and materials. And excellent quality and longevity equals a higher level of satisfaction over time. The phrase "you get what you pay for" has never been more true than in the world of window coverings.
Energy Efficiency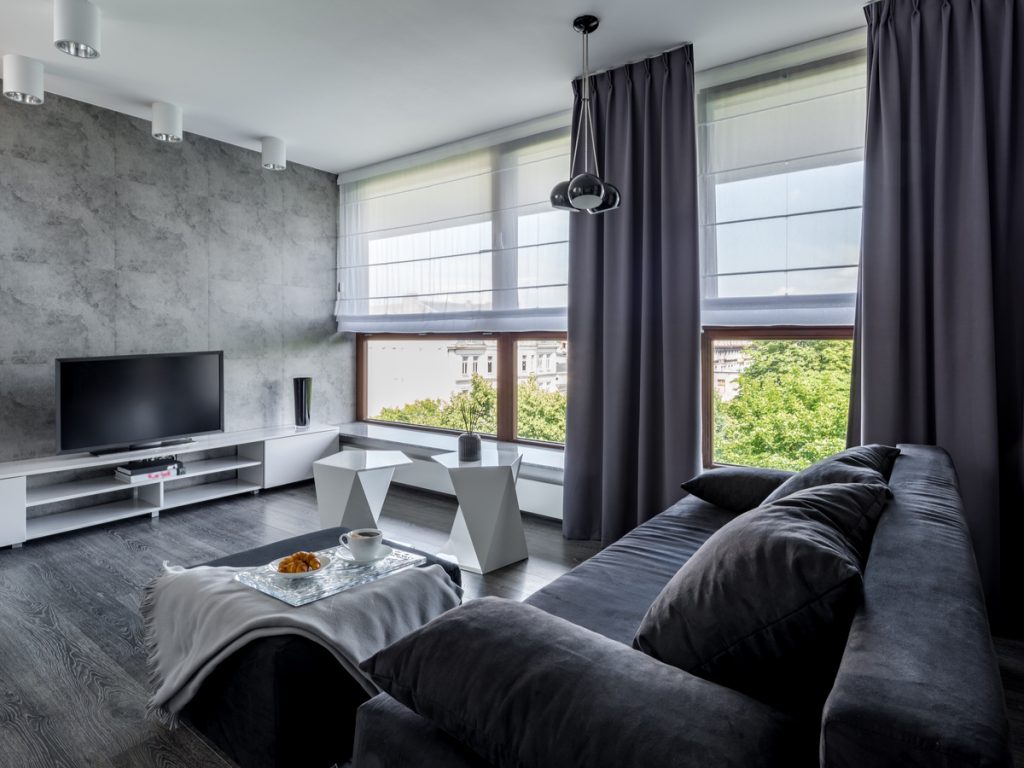 You can lose 30% or more of your home's heating energy through your windows. And in summer when you use your air conditioner, the cooling unit has to work harder to compensate for the radiative heat of the sunlight that comes through your windows and heats up the room.
Window shades, blinds, draperies or curtains, shutters, and especially window film make a significant difference in keeping the heat where it belongs and in helping your house maintain a comfortable temperature. When your coverings fit better and are the appropriate type for your particular windows, your home will be more energy efficient. And having a lower heating or cooling bill is a great extra benefit.
Get in Touch
With a strong background in window treatments and home furnishings, we bring experience and a fresh perspective to your space and ensure that your project is completed in a timely fashion with the highest level of customer service. If you are interested in custom windows treatments, get in touch with us here.