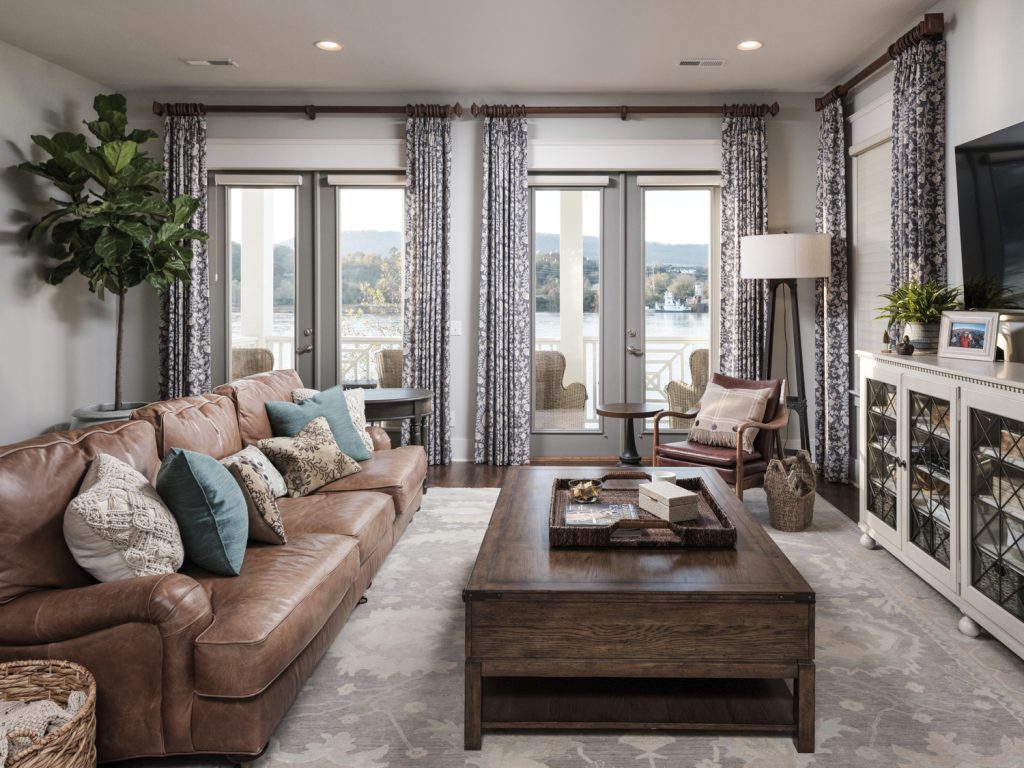 Summer is winding down, and you know what that means – the holidays will be here before you know it. If you're anything like us, you love hosting fabulous holiday parties and overnight guests. But is your home ready to welcome your guests? Don't fret; we've got you covered. As the go-to custom window treatment experts in Chattanooga, we're here to help you elevate your home for the holidays with some essential updates.
Revamp the Guest Room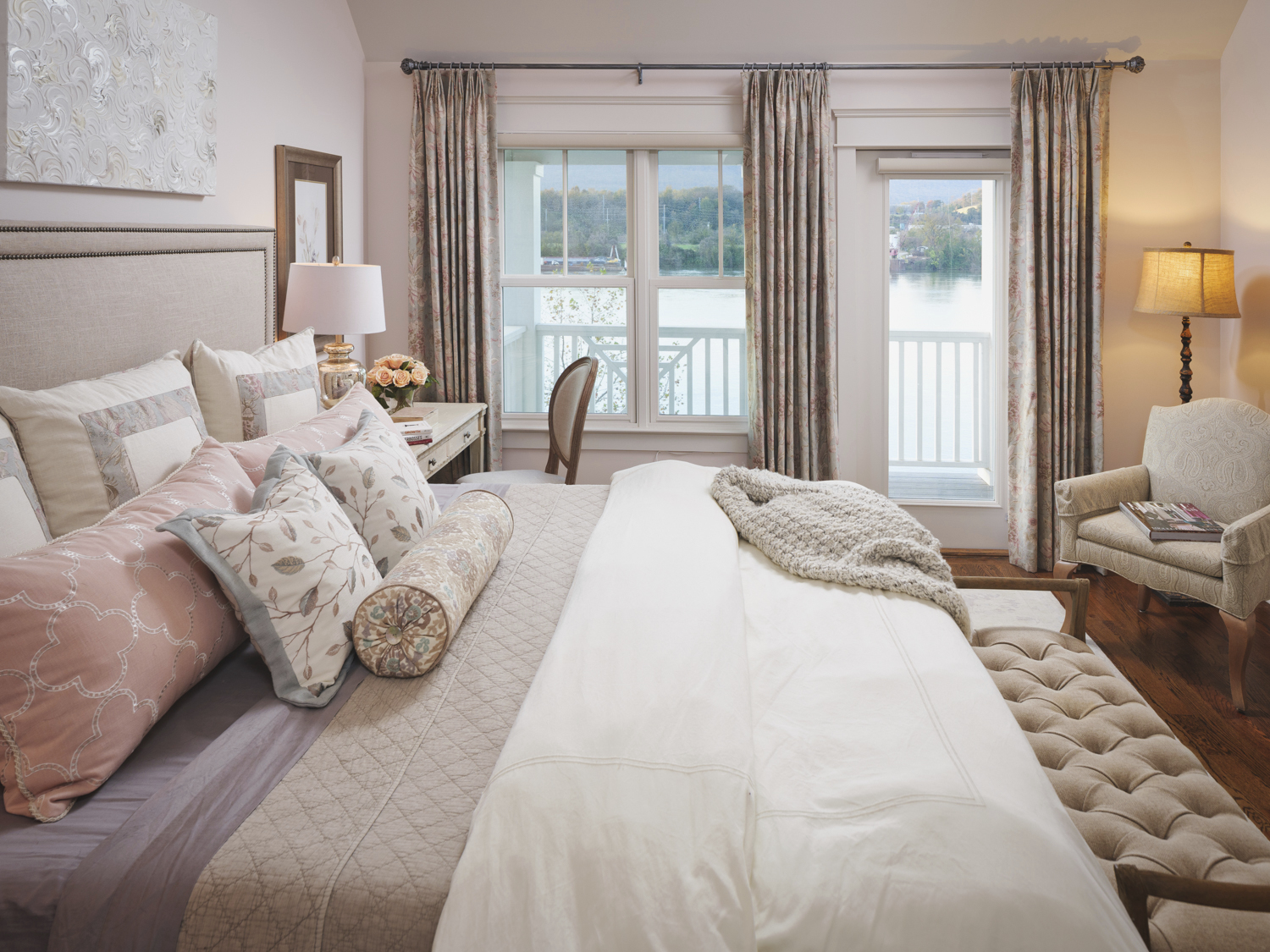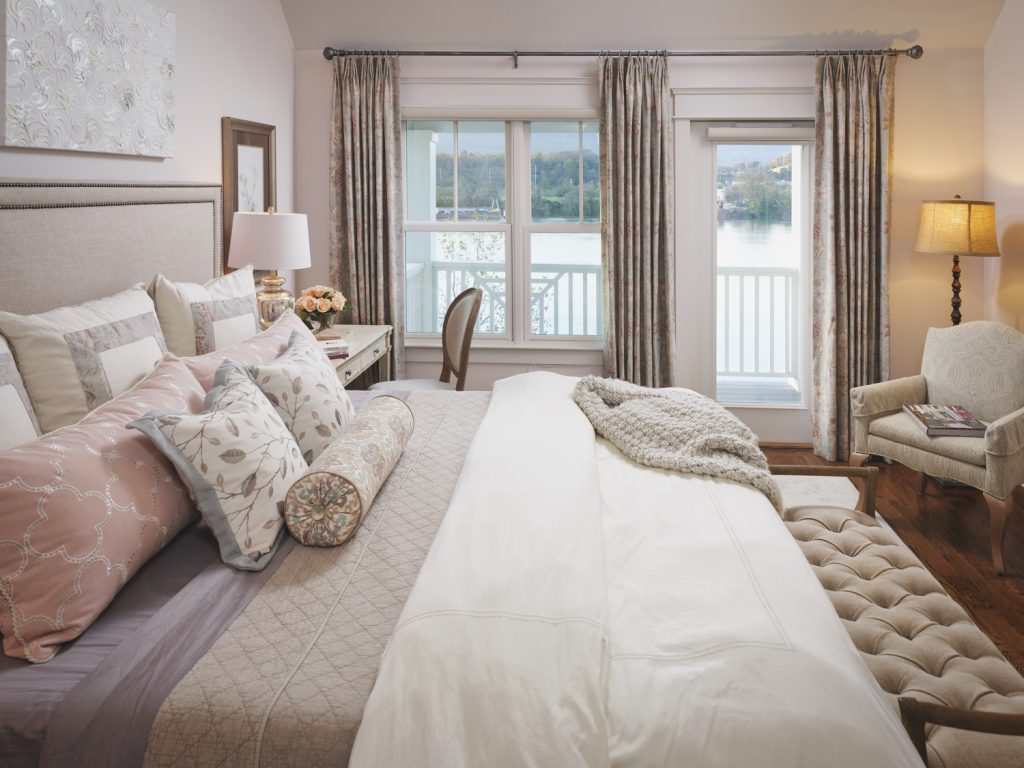 First things first, let's start with your guest room. To ensure your guests have a cozy and restful stay, consider updating it with new blackout window treatments. New custom drapes are perfect on their own, or layered with other treatments.
These not only block out the early morning sun but also add a touch of elegance to the room. Combine them with custom bedding and pillows to create a luxurious sanctuary for your guests.
Refresh the Dining Room
Now, let's move on to the heart of your holiday gatherings – the dining room. This is usually the most glamorous room in the house, where important life events are often celebrated, and it's a very good place to pull out all the stops when it comes to your most beautiful window coverings.
Consider draperies in a rich, sumptuous fabric with elegant trims and hardware that glimmers, or custom Roman shades in addition to drapery. Wallpaper is a perfect addition to the dining room (yes, we do that too) plus don't neglect your dining room chairs: do they need an upholstery refresh? All of these updates will make your dining room the perfect backdrop for all your holiday celebrations.
Upgrade Your Kitchen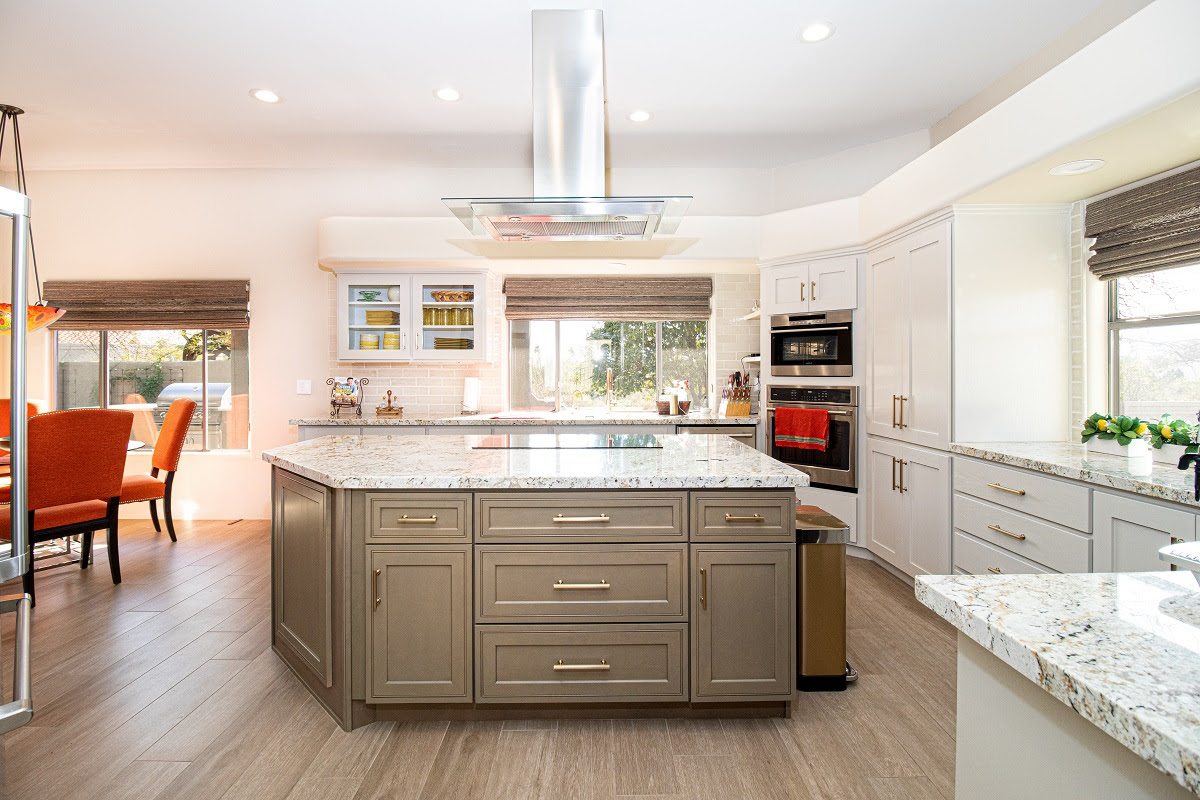 The kitchen is another focal point during the holidays. Make it more inviting and comfortable by installing custom window treatments that allow just the right amount of natural light in.
To enhance the seating area, consider adding custom cushions and a banquette. Your guests will love gathering here for a chat while you prepare those scrumptious holiday meals.
Cozy up the Living Room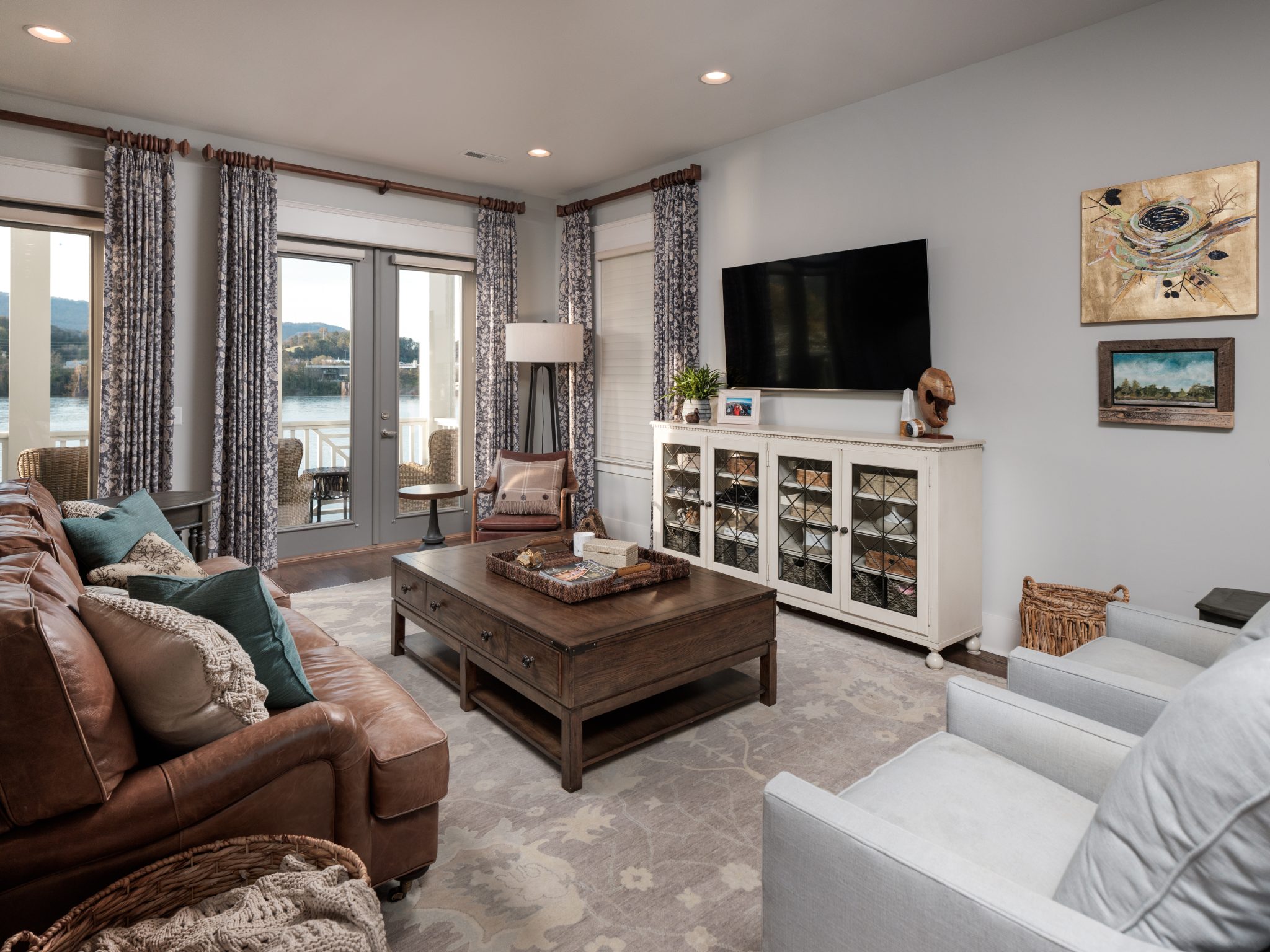 Lastly, let's not forget the living room, where all the holiday socializing happens. Upgrade this space with new custom window treatments that not only provide privacy but also add warmth and style.
Complete the look with some strategically placed throw pillows that invite your guests to relax and stay awhile.
Bonus Tip: Christmas Tree Backdrop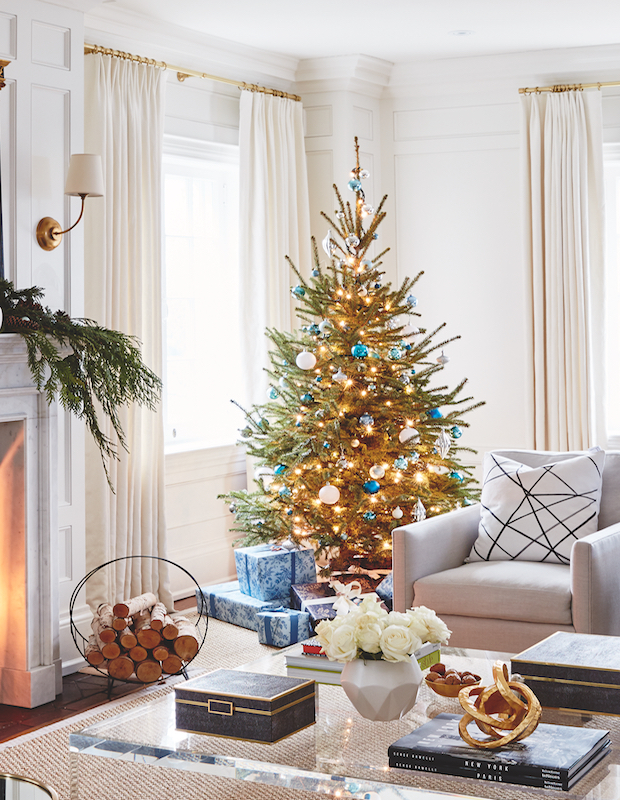 Have you thought about where you'll be putting your Christmas Tree this year? And more importantly, what's in the background? Your tree deserves a picture-perfect setting, and we have just the solution. If your tree is near a window, consider adorning it with a stunning set of custom draperies. This not only frames your tree beautifully, but also adds a touch of holiday magic to your home.
Feeling the holiday spirit yet? We certainly are! But here's the catch – time is ticking, and you don't want to be caught unprepared when your guests start arriving. These updates may take a little time to complete, so the sooner you start, the better.
Elevate Your Home for the Holidays with Chattanooga Window Treatments
At Chattanooga Window Treatments, we're experts in custom window treatments, upholstery, wallpaper, and all things home decor. We've helped countless discerning clients transform their homes into holiday havens, and we'd love to do the same for you.
Don't wait until the last minute to get your home holiday-ready. Now is the perfect time to start planning and executing these updates. We're here to guide you every step of the way, from designing, measuring, selecting the perfect fabrics, to ensuring flawless installation to elevate your home for the holidays.
Contact us today, and let's get started on turning your home into the ultimate holiday destination. Get ready to make this holiday season the best one yet!