Hunter Douglas blinds transform the light in your home. They will enhance everyday living and define the mood of your unique and beautiful space.
Natural light helps increase productivity, elevate your mood, and even improve your health. In many ways, nature's brightness can also beautifully transform your home's interior thanks to Hunter Douglas blinds.
Horizontal Hunter Douglas Blinds
Hunter Douglas provides the industry's most beautiful wood, faux wood, and aluminum horizontal blinds. They are available in numerous colors, textures, and slat sizes. Whether rustic, traditional, or classic, the combination of natural materials and metal is a timeless favorite.
PARKLAND® Wood Blinds
For warmth, classic lines, and an accent of natural beauty, go with Parkland® Wood Blinds. In particular, the rich, authentic hardwood slats complement any room, creating a warm and inviting home. They're available in a large selection of slat sizes, stylish colors, and paint and stain finishes that maintain their quality over time. Our basswood and Abachi hardwoods are harvested from responsibly managed forests.
EVERWOOD® Alternative Wood Blinds
These blinds have classic looks that will withstand humid weather and sun exposure. They will resist fading, yellowing, warping, and bowing, making them an excellent option for bathrooms and sunrooms. In addition, you can choose from a large selection of colors, finishes, and decorative upgrades. For instance, our de-Light™ feature eliminates cord holes and reduces light leaks, blocking 50% more light than a traditional wood blind.
MODERN PRECIOUS METALS®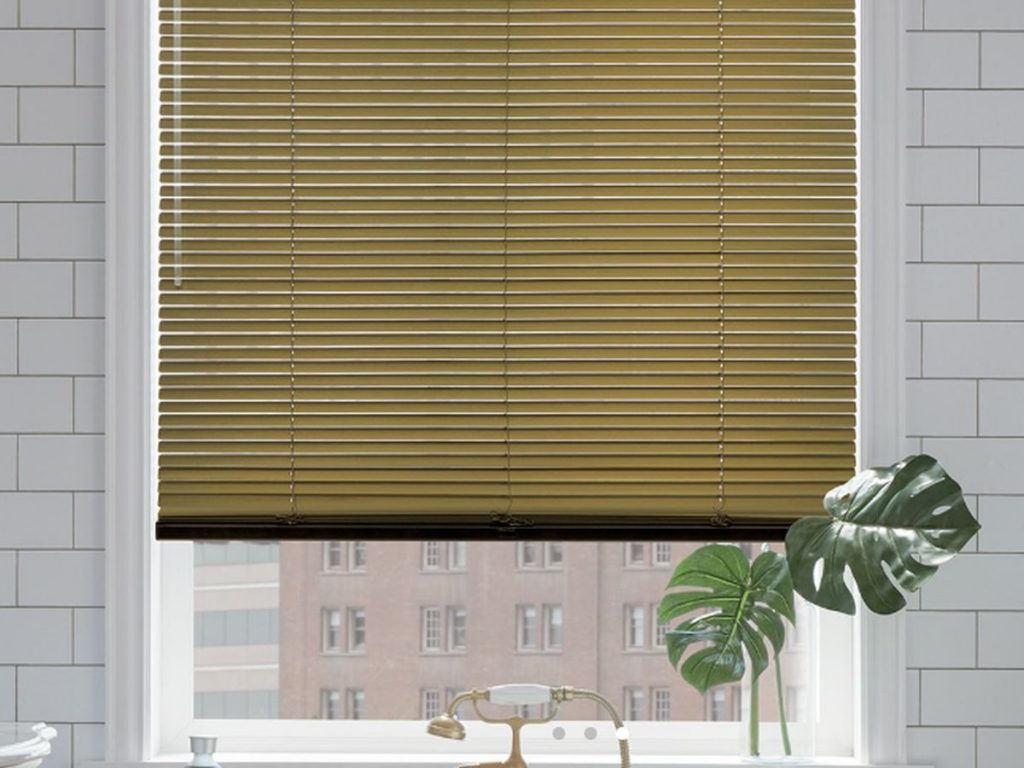 Modern Precious Metals® Aluminum Blinds offer maximum light control and are available in an array of slat sizes, colors, and finishes. You can find finishes from matte to metallic to pearlescent hues. With this choice, you can streamline and declutter your interior with some of the sleekest window treatments available.
For high-traffic homes, few window treatments can withstand daily wear and tear better than these blinds. Our exclusive, spring-tempered alloy allows the slats of the Modern Precious Metals Aluminum Blinds to "bounce back" when withstanding rough treatment.
Vertical Hunter Douglas Blinds
Hunter Douglas vertical blinds are the ideal choice for sliding glass doors or large windows. We design our custom vertical blinds in a wide range of materials, including vinyl, fabric, and aluminum.
CADENCE® Soft Vertical Blinds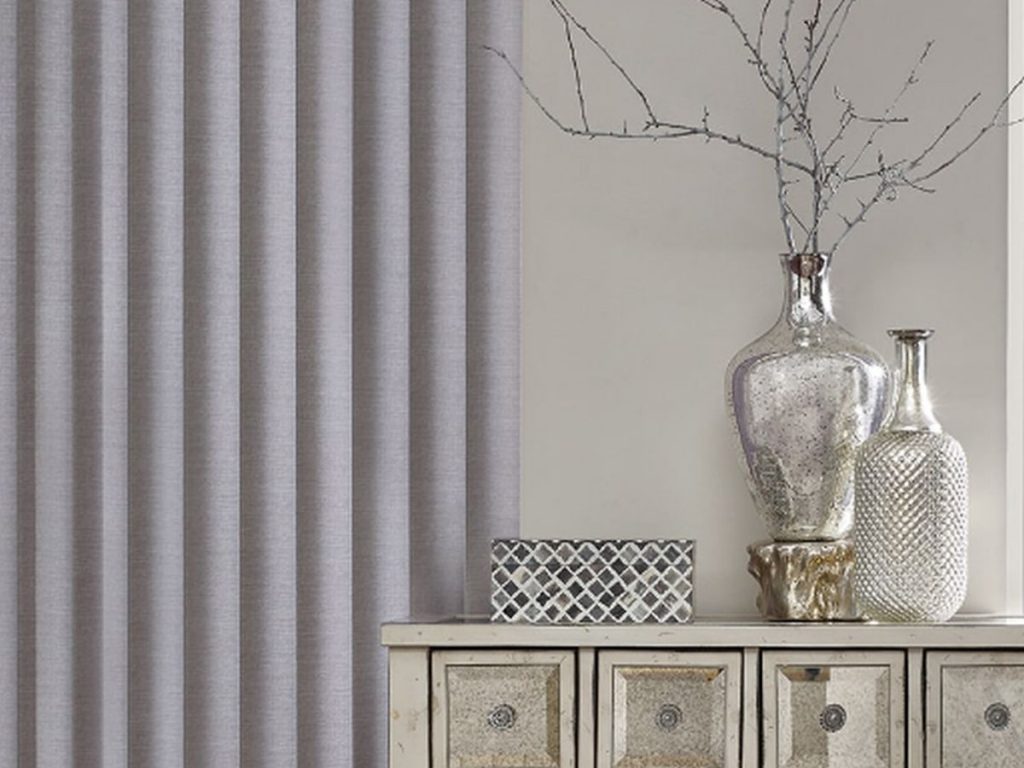 Our Cadence® Soft Vertical Blinds offer a luxurious aesthetic, featuring curved vanes that mimic drapery folds. They also absorb sound. The curved vanes provide superior sound absorption, improving a room's acoustics while reducing the intensity of outside noise.
SOMNER®Custom Vertical Blinds
These blinds let you experiment with color and texture. They are available in a beautiful array of finishes and fabrics—from printed textiles to light-catching metals. Additionally, Somner® lets you enjoy superior light control and smooth operation. These blinds are suitable for a myriad of window styles, including trickier sliding-glass doors and bay windows.
VERTICAL SOLUTIONS®
Take a minimalist approach and decorate your space with Vertical Solutions® Vertical Blinds. This is a collection of window treatments that will provide years of trouble-free operation. Available in fabric and vinyl options, this type of blinds brings clean, simple energy into your home while keeping your art and furniture in the spotlight.
CONCLUSION
As a Hunter Douglas dealer, we provide only the finest wood, faux wood and aluminum horizontal blinds, in a wide variety of colors, textures and slat sizes. Our custom vertical blinds are the ideal choice for sliding glass doors or large windows​.
We are the premier Hunter Douglas dealer in Chattanooga, with over 25 years of interior design and decorating experience.
For a free consultation, contact us here!
SOURCES: www.hunterdouglas.com