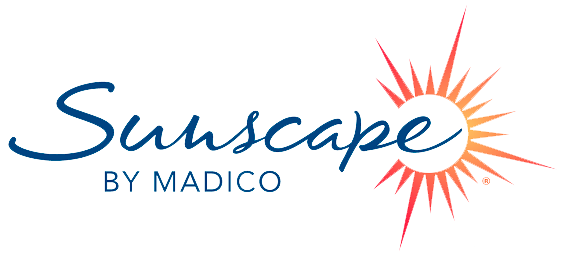 We are very excited to now be offering Sunscape Premium Window Films by Madico…the perfect complement to our window coverings and design services. Sunscape premium architectural window films celebrate everything we love about the sun, while creating an energy-efficient environment that captivates and protects. Enjoy cooler summers, warmer winters, and the benefits of reduced glare and UV exposure with a superior window film that lasts a lifetime.
What can Sunscape Window Film do for you and your home?
Improve Skin Protection: Increase skin protection with solar control film, which blocks 99% of the sun's harmful UV rays.

Prevent Fading: Constant exposure to the sun can speed up the fading of your floors, upholstery and furnishings, and after all of the hard work and investment in decorating, it's imperative that you protect your living spaces from the elements—-Madico solar control films deter the sun's harmful rays.

Control Glare: Reduce annoying glare that penetrates through windows, and improve visibility on TV and devices with our solar control film.

Accent the Appearance of Your Home: Solar control film is available in many shades and hues, so you can embrace your home or office's look with personal style.

Save Money: Maybe this one should have been first on the list! Madico solar control film cuts down heat in the summer and reflects it back into your home or building in the winter, reducing energy bills.

Lifetime Warranty: Madico solar control films are covered by a Manufacturer's Residential Lifetime and Commercial Limited Warranty.
Call us for a free estimate and start enjoying the many benefits of Window Film on your home's windows as soon as possible.